Briana is the founder of Spiked Spin, a hip-hop-inspired Spin studio in New York City. Spiked also offers pop-up classes around the US, so be on the lookout for those.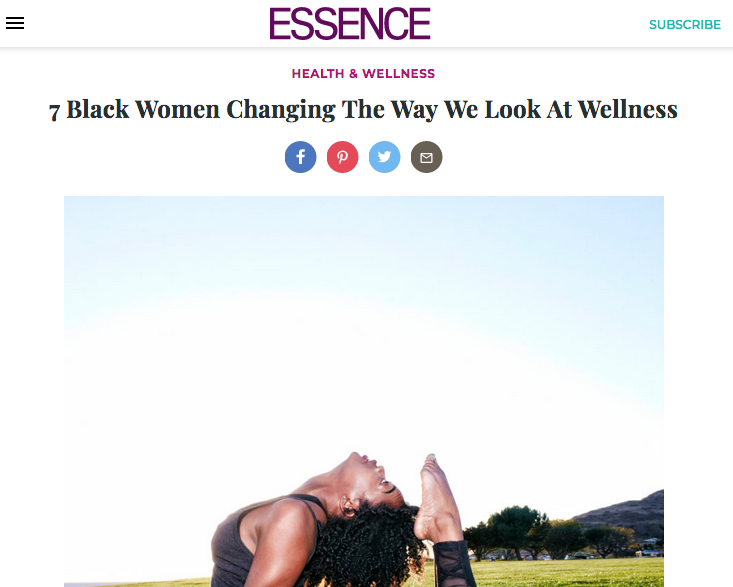 As the founder of Spiked Spin, Briana Owens was called to create a fitness experience specifically aimed at catering to women and people of color. Recently, Owens even launched a free 8-week fitness challenge via her Spiked Spin platform encouraging those to get fit, by any means necessary.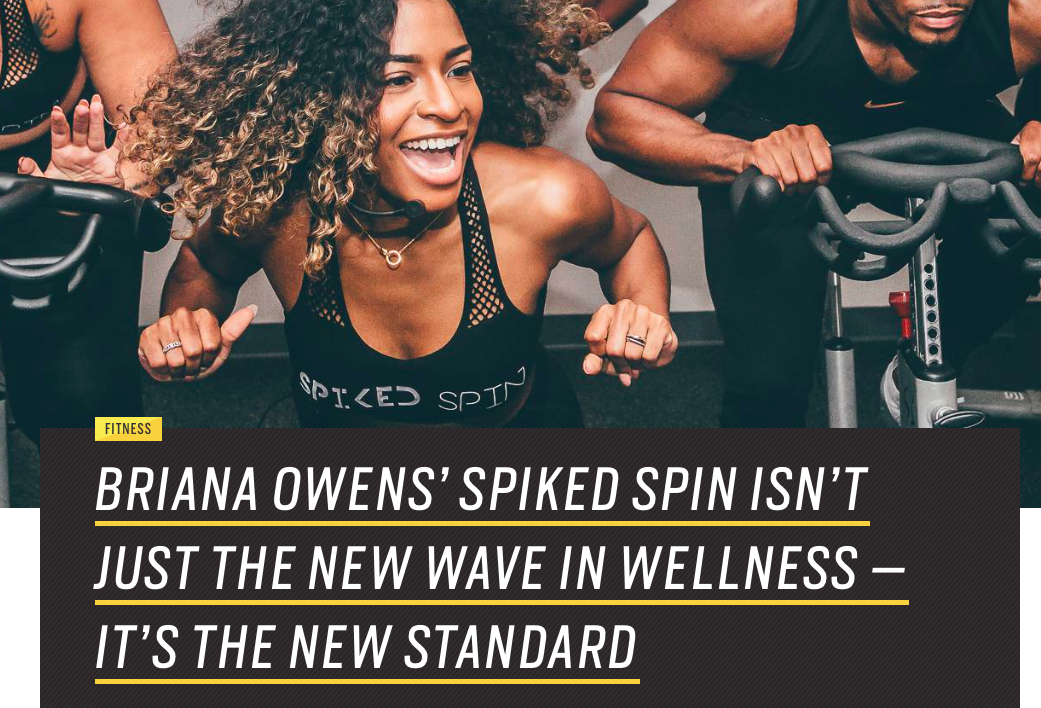 "Want to make health and wellness guru Briana Owenslaugh? It's simple. Ask her how many times she's heard the phrase, "I'll be damned if I go to SoulCycle while Briana's got Spiked." The line is a flip of Jay-Z's I'll be damned if I drink Belvedere while Puff got Ciroc, from 2017's "Family Feud."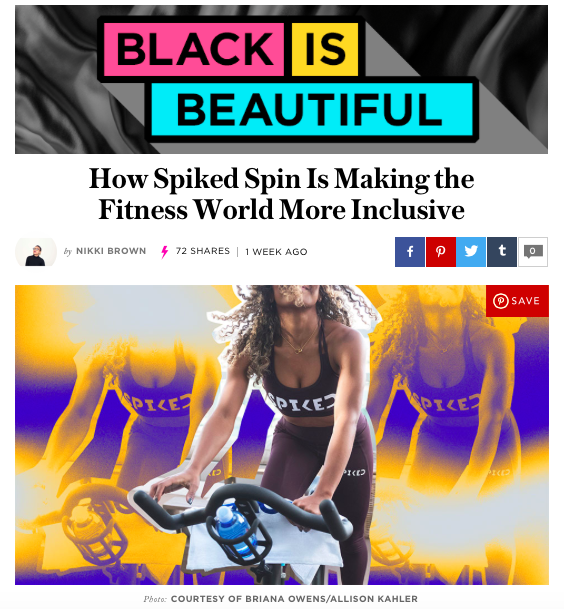 "Group exercise environments are intimidating, especially when you're the only person that looks like you in the room. Add in the cost of attending these classes, and it seems they're doing more harm than good. That's just one of the many reasons Briana Owens decided to start Spiked Spin, a New York–based company that offers cycling classes for men and women of color."
"Take a look through some of the top health/fitness publications and it is apparent that diversity is lacking mostly because while there seems to be a lot of Black/minority women in fitness, compared to white women, there aren't many, so I've created a brand that caters to the preferences and cultural ethos of minorities," she tells ESSENCE."
"...we learn that black women are underrepresented in the wellness space and as a result we see these communities disproportionately impacted by chronic diseases such as high blood pressure."
"I'm trying to change the mindset around what a lifestyle brand is. Living a #SpikedLifestyle is being unique, authentic and genuine. It's about giving 100% to whatever you're doing. But I'm hoping that you're also giving 100% to your health and wellness so you can operate at your maximum capacity."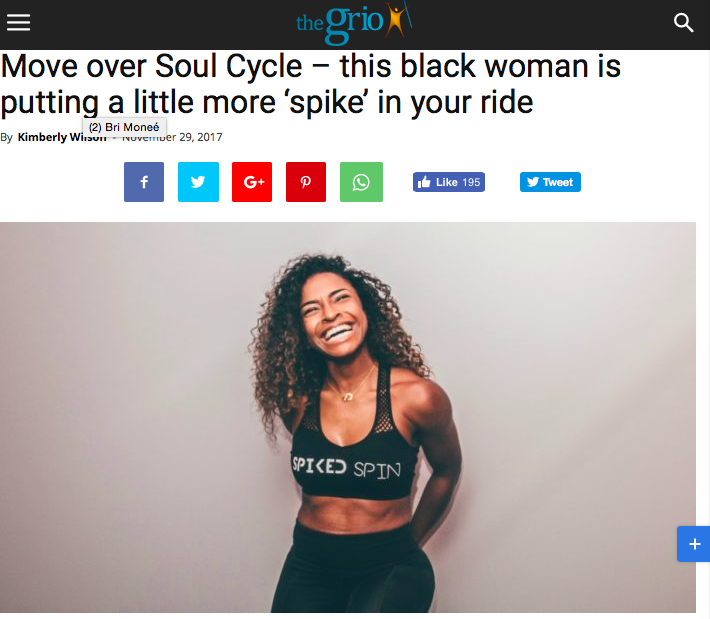 Inspiring the industry to kick stereotypes to the curb about African Americans and fitness, Briana's "Spiked Spin" is much more than a class, but a growing movement – a movement that help more people of color take their health and fitness to the next level.
"When I think of the word BAUCE, I think of someone who is 100 percent authentically themselves. I think of someone that's 100 percent confident in their skin. And someone who is 100 percent confident in their purpose."